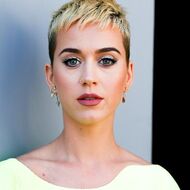 Katy Perry is an American pop singer and a character in the Key of Awesome parodies.
Actresses
Edit
Kelli Mandruk (California Gurls, Firework, E.T)
Paige Grimard (Dark Horse, Epic Pop Song Tutorial, Key of Awesome Christmas Parody Spectacular, Chained To The Rhythm, Bon Appétit)
Ad blocker interference detected!
Wikia is a free-to-use site that makes money from advertising. We have a modified experience for viewers using ad blockers

Wikia is not accessible if you've made further modifications. Remove the custom ad blocker rule(s) and the page will load as expected.